Now if you know your cars like my husband does, most Dodge's have 440 engines in them, this little guy was born at 4.40am on 24th October 2010, hence the paddock name 'Dodge'.
Dream's second foal to Cougar, Born 4 days early, trouble free foaling but baked just right.
Black and White Tobero colt, two blue eyes, black mascara, he will mature over 15.2hh, this boy is awsome and will halter and ride.
Pictures at just over 4 months old. - SOLD, has gone to become a campdrafter, congratulations Alena and Ben.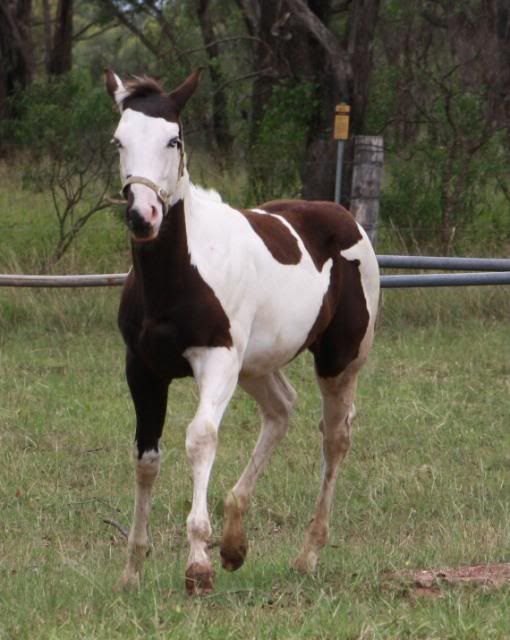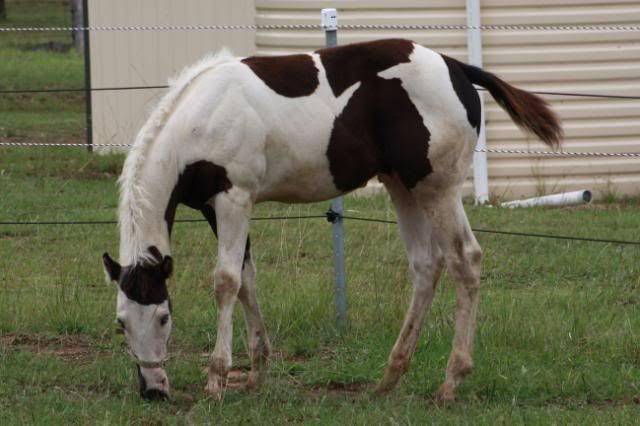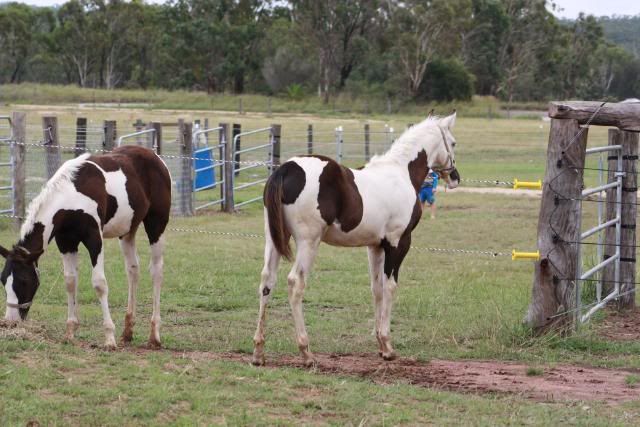 Pictures below at 10 weeks old and a little dirty....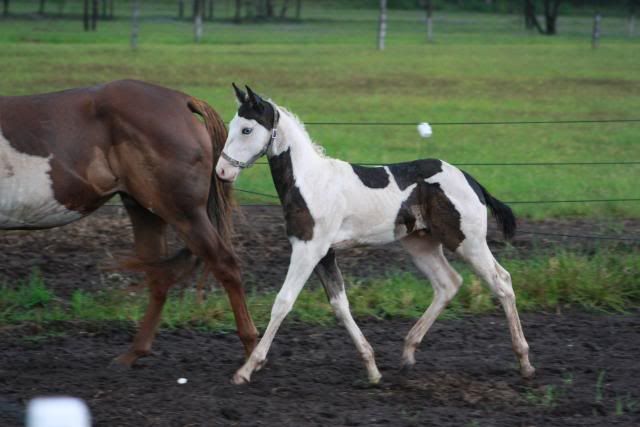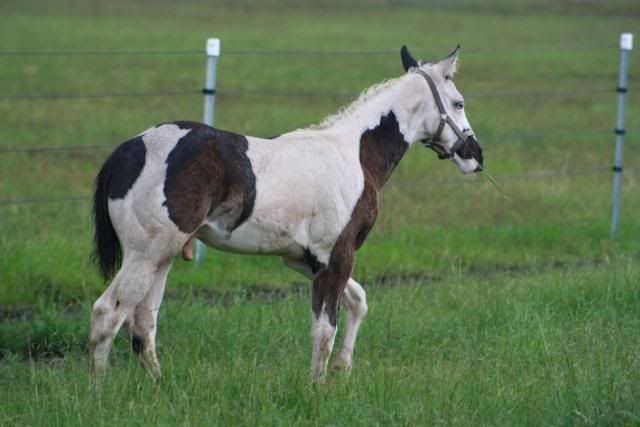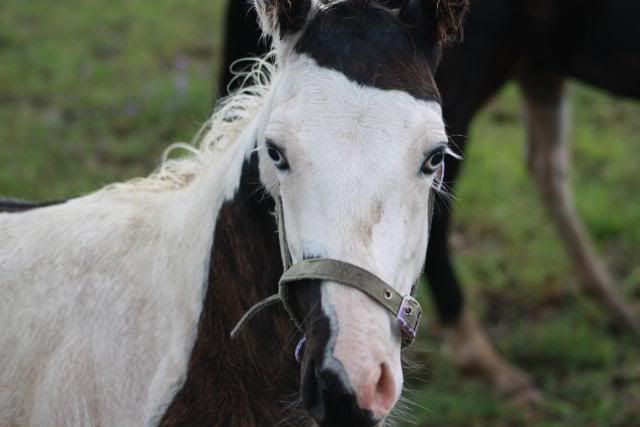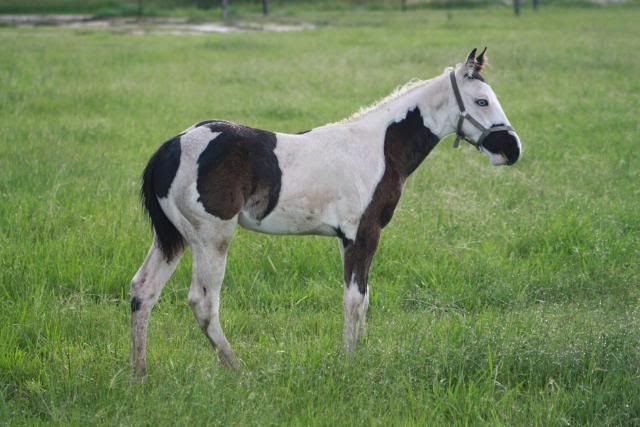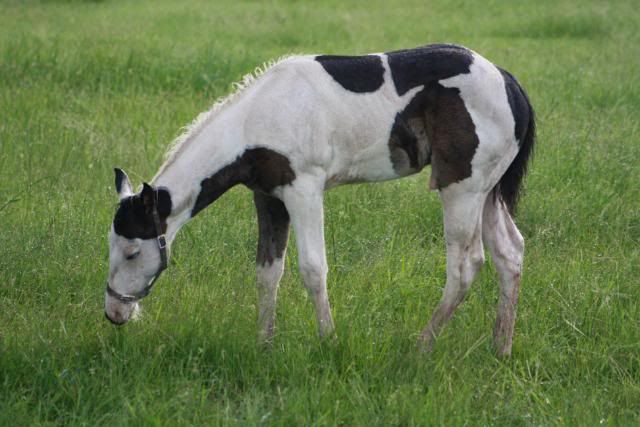 Picture below at 6 weeks old.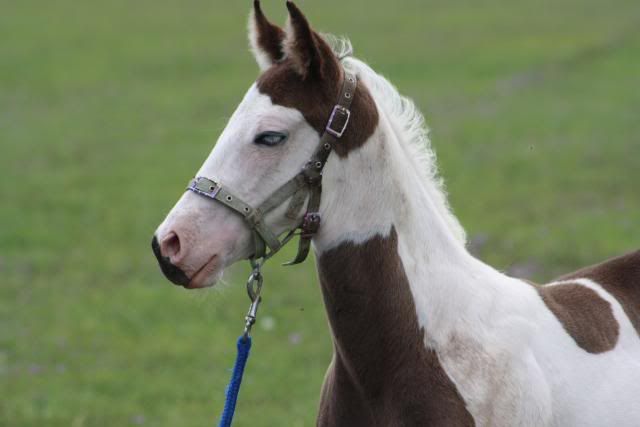 Pictures below at 3 weeks old.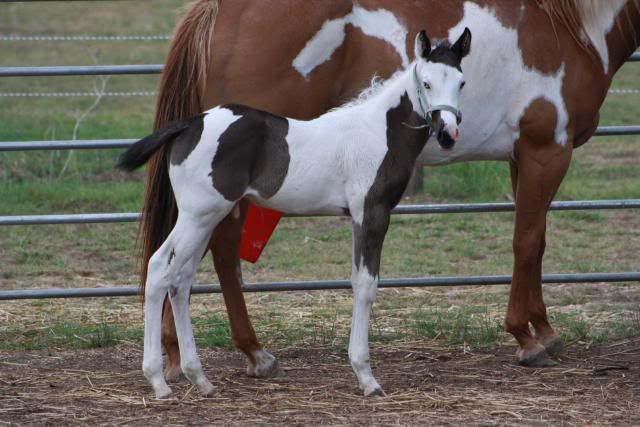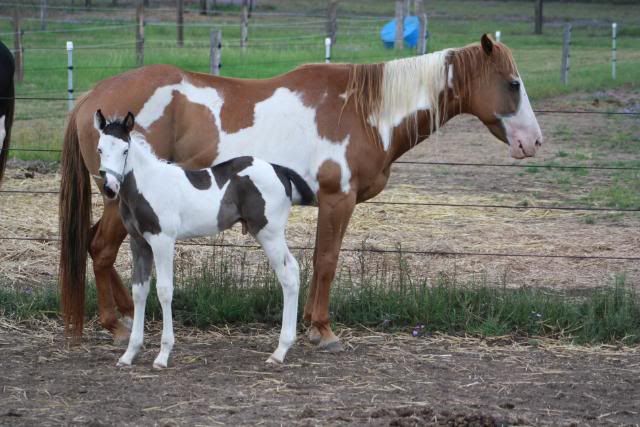 Pictures below at 7 days old.