Turbo Lena has foaled a wonderful chocolate bay filly. Very friendly and very big, this girl will be outstanding in the campdrafting, reining or rodeo field. Just like one of Turbo's foals, she is quiet and friendly and will make a wonderful family horse.
Photo below at 2 1/2 weeks.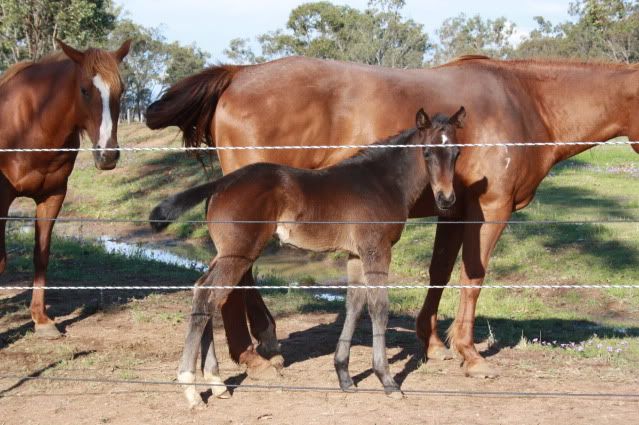 Photos below at 12 hours old.