For those who don't have the option of checking on your mares during the night for foaling season, we offer foaling down services. Your mare will foal down in a safe yard and will be monitored throughout the night so that any assistance required to foal down will be given, we have an excellent equine vet only 15 minutes away if an emergency occurs.
We limit the number of mares to 2 foaling down at one time, so that we can give appropriate attention to each mare and foal.
If you want, we can also imprint train your foal at birth. The benefits of correct imprinting is amazing and ensures your foal handles its life time challenges with humans with as little stress and anxiety as possible. It sets up your foal for a partnership with humans based on love, trust, language and leadership.
Pay only the agistment and feed costs, the rest is complimentary.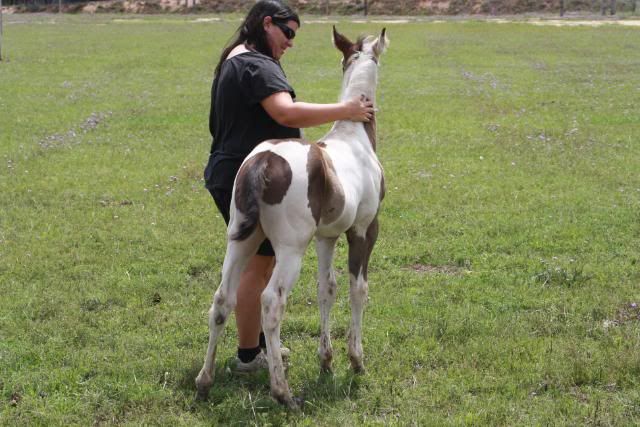 *Foals that have been correctly imprint trained at birth accept and trust the human, so when the time comes for halter training, rugging, trimming feet etc.. it is far less stressful for them.
If you are interested in booking your mare in for foaling down, please email us for availability and agistment prices. As mentioned above, there is a 2 mare limit at one time for foaling down (including our own mares), so book early to avoid disappointment. If you have your mare booked in for a service to 'Cougar', there is a discount on the rate charged for agistment.